«
Blog

/

Christmas in Paris
Christmas in Paris
Posted: November, 07 2014
Have you ever thought about spending the holidays abroad? A trip with just your immediate family in a new and exciting foreign city where you can explore the trappings of the town together during one of the most magical times of the year.
If you have considered such a trip, going to Paris for the holidays was likely on your radar. This city is breathtaking any time of year, but during the holidays, it takes on an extra layer of charm, beauty and character that will leave your jaw dropped at every turned corner.
There are also plenty of wonderful and family-friendly attractions that Paris offers during the holiday season to help get you in a festive spirit that you'll soon start second guessing the notion that "there's no place like home for the holidays"—whoever wrote that song, must have never been to Paris!
Below are our favorite attractions in Paris that really get us in the holiday spirit and if you'd like to see them for yourself, check out the variety of Parisian flats and apartments on our website, perfect for accommodating families. Sweeter yet, we also have a special offer at the Victoria Palace in Paris good for stays through December 30.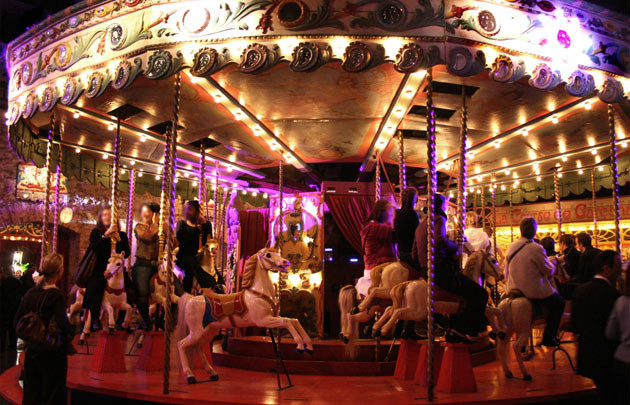 The Maneges de Noel: Christmas Carousels are among these temporary attractions setup for the holidays. These festive carousels can be found in nearly every Paris neighborhood during the holidays, with the largest and most popular ones at Hôtel de Ville and the Eiffel Tower.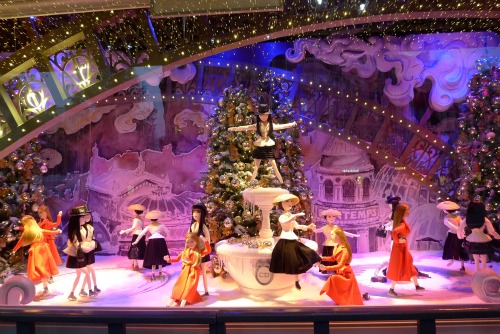 Just like you can go see the Macy's windows in New York City, Paris department stores too get in the holiday spirit by sprucing up their store windows with elaborate scenes of whimsy. Some stores even provide wooden stools outside the windows for little ones to get a better view of the splendor. The stores that are must-sees are Galeries Lafayette, Printemps, and Bon Marché.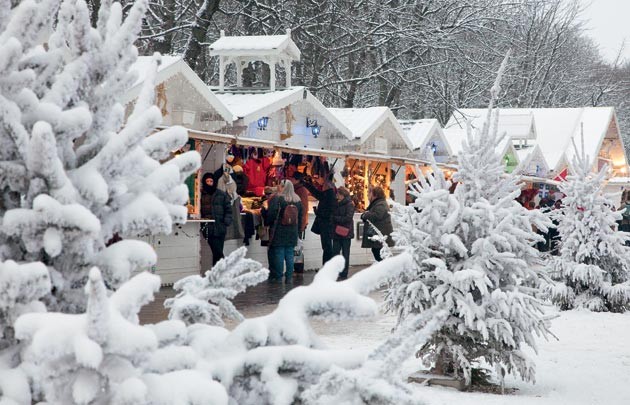 Christmas Markets are common in most cities, so its no surprise that Paris has a few too. These markets are full of vendors selling a variety of homemade and kitchy holiday decor that make for perfect momentos to remember your trip.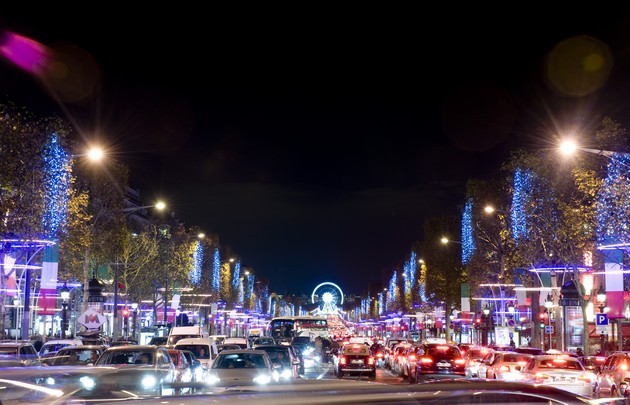 Champs Elysees and the Eiffel Tower are top attractions in Paris anytime of year, but during the holiday season they have extra sparkle. The trees lining the Champs Elysees are dripping with holiday lights and the famous boulevard is full of high-end designer shops with lovely holiday displays. It's also the perfect opportunity to buy a gift or two for your family at home. The Eiffel Tower is especially magical in the winter. Every night, the lights on the tower turn on and sparkle for five minutes on the hour and with a snowy Trocadéro square, the lights are just that much more beautiful. Better yet, the Eiffel Tower also sets up an ice skating rink on its first level, giving visitors a one-of-a-kind experience as they skate around the rink and enjoy stellar views of the Paris skyline.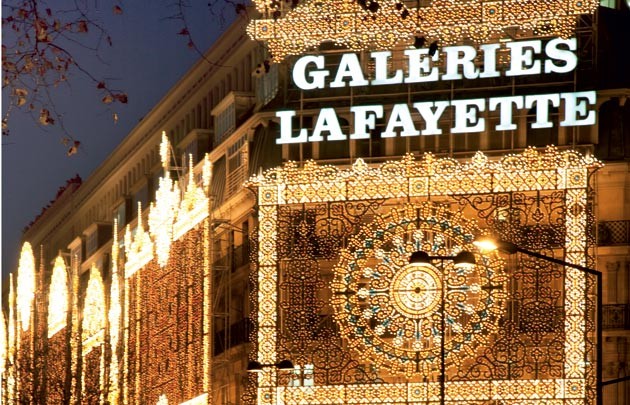 At Printemps and Galeries Lafayette on Boulevard Haussmann, there is an elaborate light display that puts most other holiday twinkles to shame. Last year, the buildings boasted more than 150,000 lights arranged in geometric patterns resembling stained glass windows.
Testimonials
"Your professionalism and helpfulness were truly appreciated. I have passed your website and e-mail to a friend of mine who is traveling to Paris...