«
Blog

/

Highlights of Provence
Highlights of Provence
Posted: December, 10 2014
Many times, after all the marquee destinations throughout Europe have been visited, admired and tasted, travelers yearn to experience parts of Europe beyond the city's reach—meandering roads through grassy fields and orchards, quaint towns that appear frozen in time, and a way of living that is simple and quiet and beautiful.
Escaping to the rural regions of Europe is a great way to experience Europe without the buzz and hyperactivity that is often associated with visiting bigger cities like London, Paris or Rome. When you travel off the beaten path, you'll find inviting and magical places that welcome tourists and travelers with open arms and provide an oasis for reflection, relaxation and peace. One of these rural regions is Provence in the south of France.
Lavender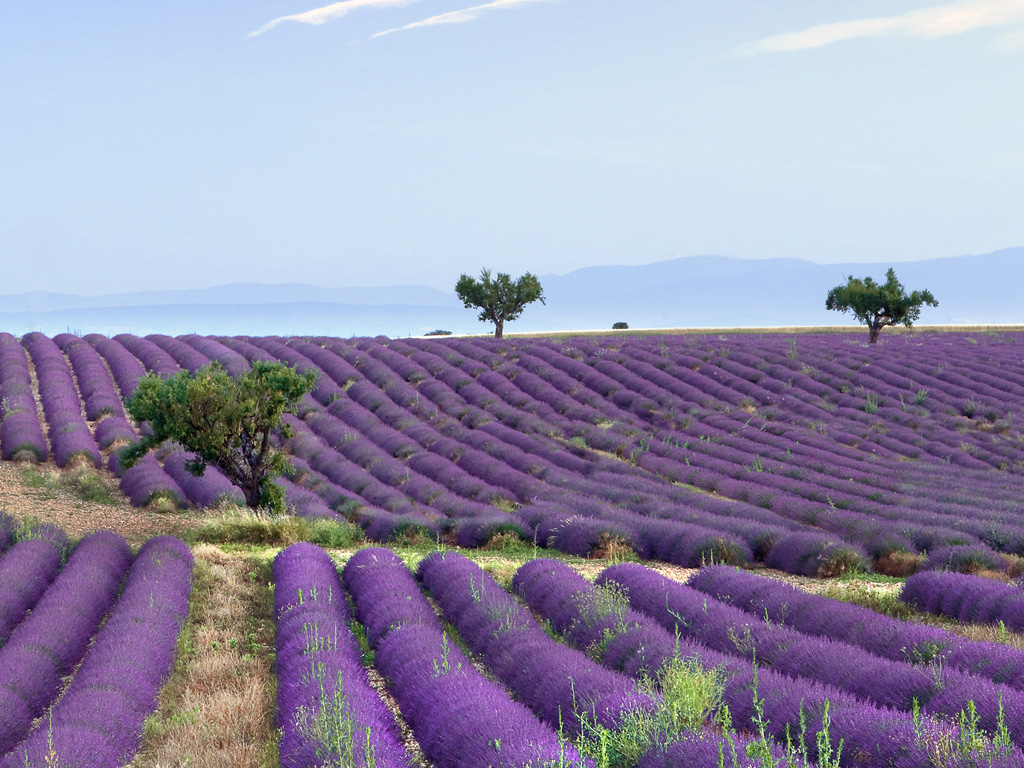 When you Google Provence, you are bombarded by images of fields and fields of purple flowers. These flowers are lavender and the region is full of farms that focus on this fragrant plant that is known for its relaxing properties. You can take a tour at many of these farms and allow the scent of the lavender to wash over you or you can sit, relax and admire the blossoms from afar and catch a whiff or two of their scent as it wafts through the gentle country breeze.
Authentic small towns and cities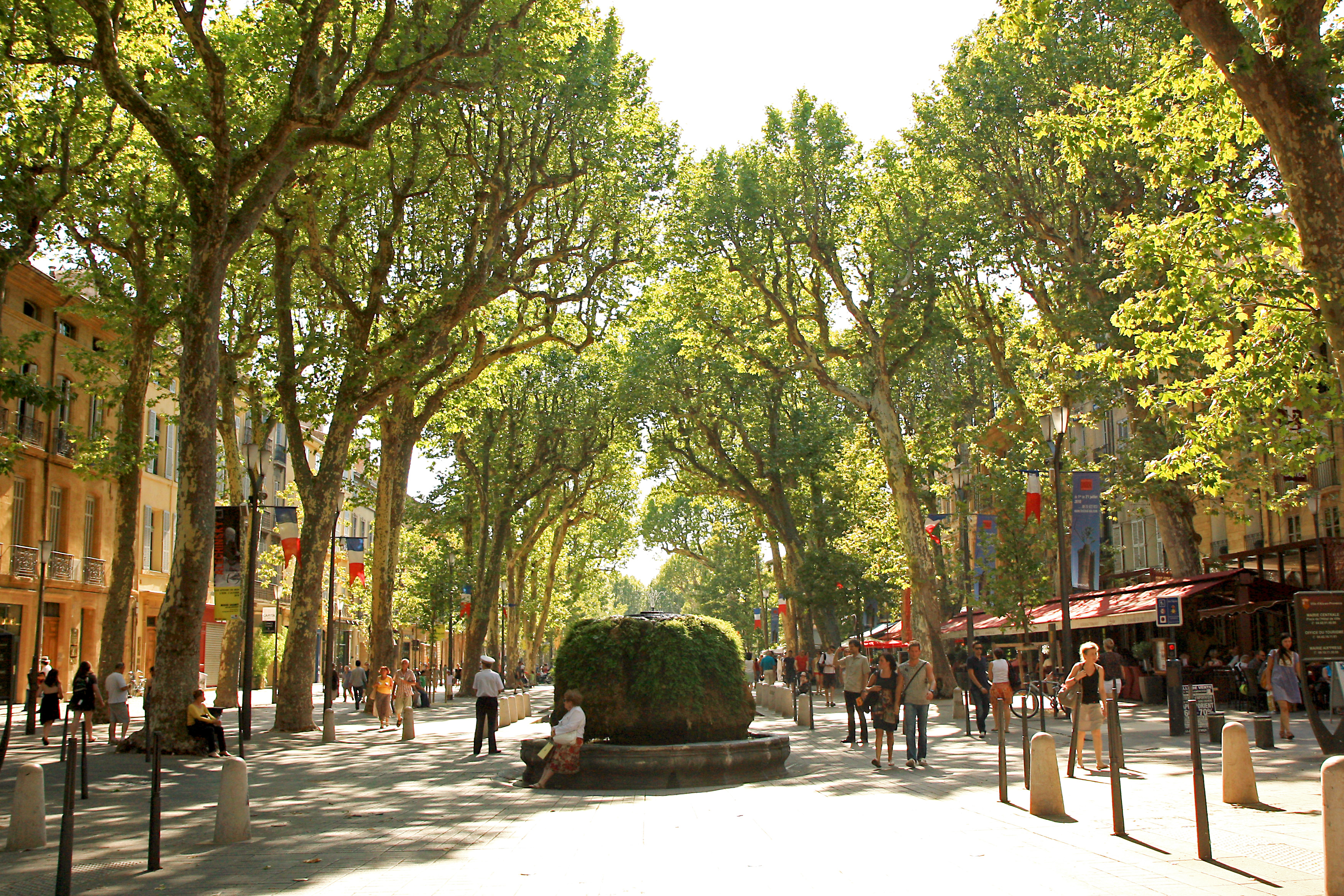 Provence is full of small towns and cities like Aix-en-Provence, St. Remy or Nimes that are big enough to draw tourism, but not so big that they are consumed by it. There's still a lovely balance between authenticity and touristry that can only be achieved in towns of such a scale. You'll find residents are very open and welcoming to visitors and excited to share their piece of paradise with you.
While the region is ideal for relaxation and reflection, there is still much to see to do if you'd rather have a more tourist-like experience.
Palace of the Popes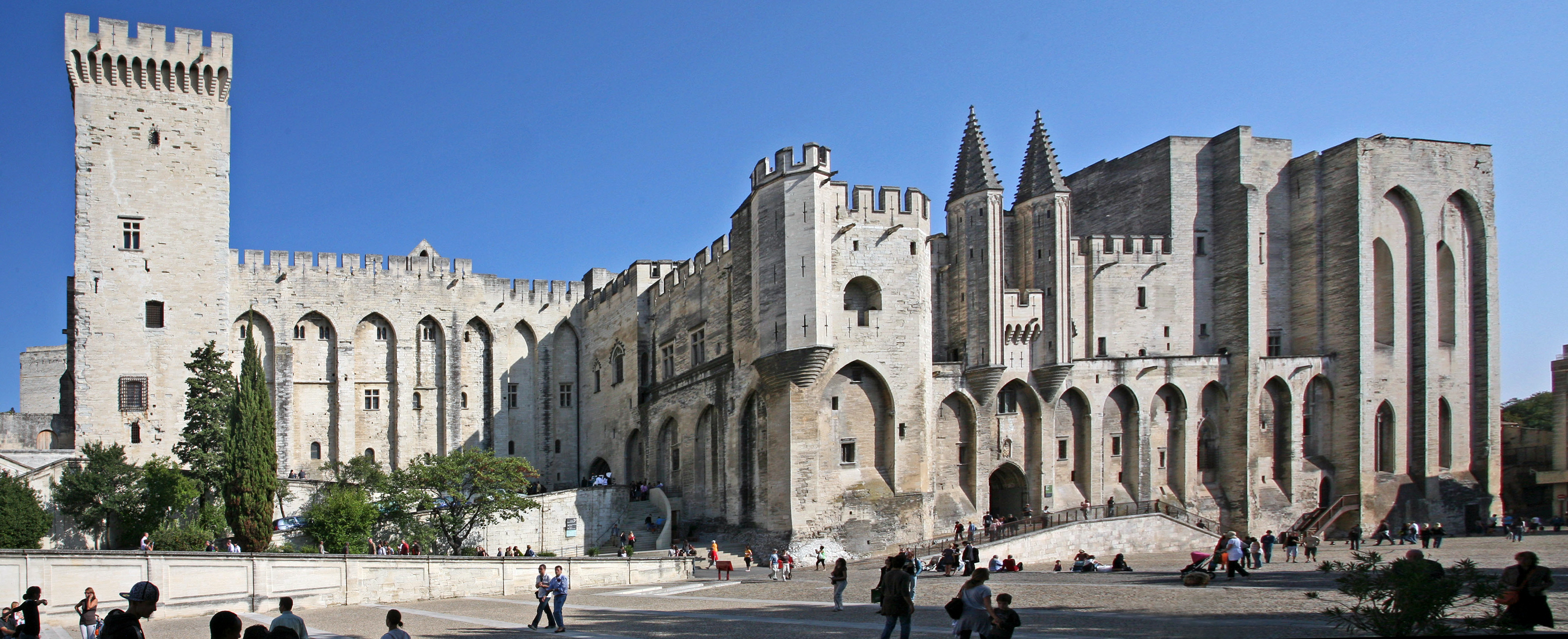 In the town of Avignon you can visit the Palace of the Popes. This compound is nestled high on a hill above Avignon and was once the heart of Christendom when pope Clement V moved the Papacy to Avignon in 1309. This move made Avignon among the most important cities in all of Europe for more than a century. Today, you can tour the giant palace that has a medieval wall surrounding it and gothic-style structures that draw you back to the 17th and 18th centuries.
Chateauneuf-du-Pape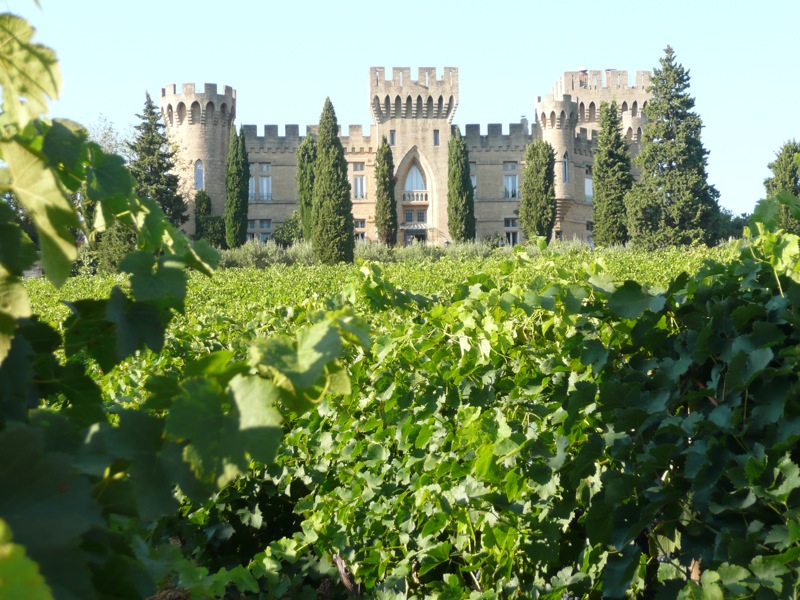 Chateauneuf-du-Pape is a medieval village that was a summer hideaway for Avignon popes, but today is most known for its wine. There's an entire museum dedicated to the history of the wine called Musee du Vin that gives a great glimpse into the history of the area and the winery and of course, the tour wouldn't be complete without wine samples. There are many vineyards in the area that welcome visitors as well as walking and cycling tours that provide a great way to immerse yourself in the gorgeous landscapes.
French cowboys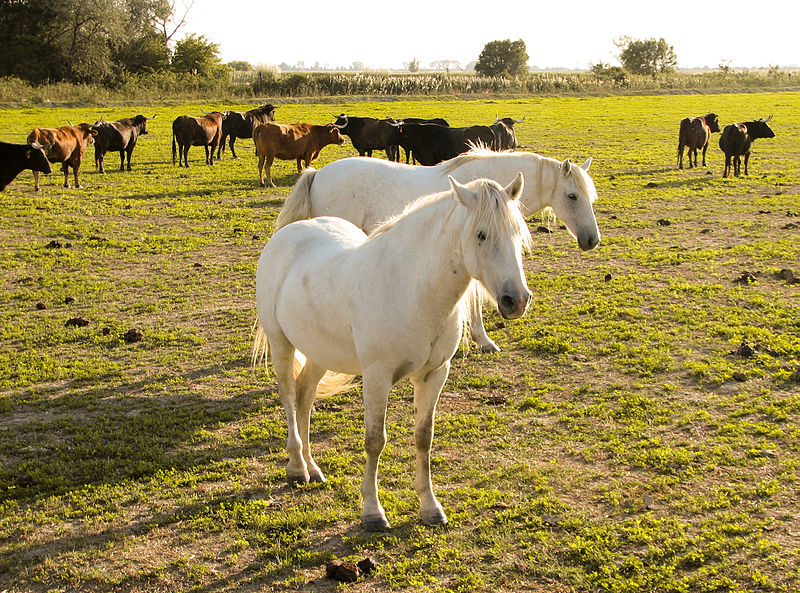 When making plans to visit France, cowboys may not be on your itinerary, but maybe they should be. The Camargue is at the mouth of the Rhone River and is known as French cowboy country. On an island where the Rhone divides, you'll find these French cowboys herding bulls and riding white horses. Visitors to Camargue can go horse riding or admire the great variety of birds that call the island home—including pink flamingos.
Roman ruins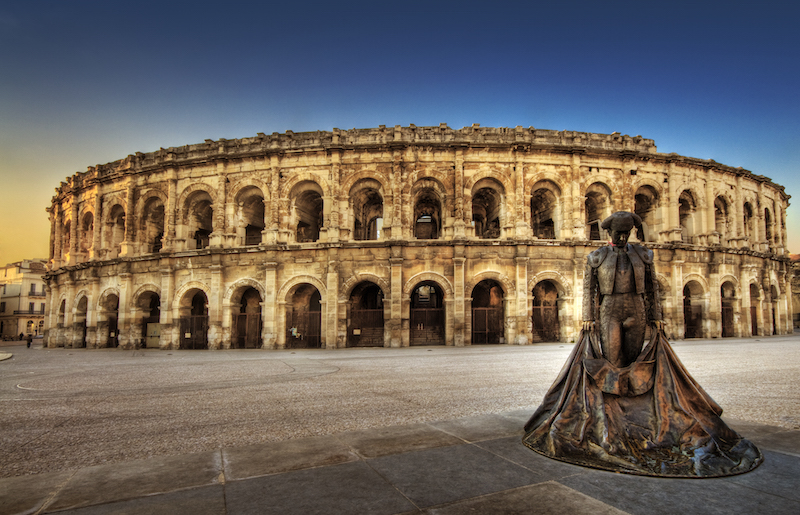 Nimes, on the border of Provence, is a Roman city with well-preserved and impressive remains. In Nimes, you can see the Les Arenes, a first-century Roman arena with two storeys of tiered seats that housed crowds of up to 20,000 who gathered to watch gladiators fight and chariots race. Today, the arena is used for bull fighting and once-a-year Roman games in May. Nimes is also home to Maison Carree, a 5th century temple that was the model for Napoleon's Madeleine church in Paris. And while Nimes claim to fame is its Roman ruins, its also home to some impressive modern architecture with recent buildings like the Carree d'Art designed by British architect, Norman Foster.
Testimonials
"I have loved your updates and you are finding wonderful "digs"."