«
Blog

/

More travelers squeezing hotel inventory
More travelers squeezing hotel inventory
Posted: October, 09 2014
When it comes to booking rooms for vacations to the world's most sought after locations like Rome, Venice, Florence, Paris or London, it's best to book early. These destinations are not only popular to American travelers, but to travelers all over the world, which means hotel rooms go fast and the best rooms go first! For instance, Chinese and Russian outbound travel will double by 2020, with France as one of the top destinations for Chinese travelers and Italy for Russian travelers. This is why we recommend that our clients book rooms for their travels as far in advance as possible. This will ensure that they get the best room and don't have to compromise on the location, size, amenities and other features they want.
If Italy is in your traveling future, let us help you get the ball rolling early! Check out these new hotels now available for booking through Small & Elegant Hotels.
And as always, if you'd like more information or for booking, contact us as res@smallandeleganthotels.com
The Gray, Milan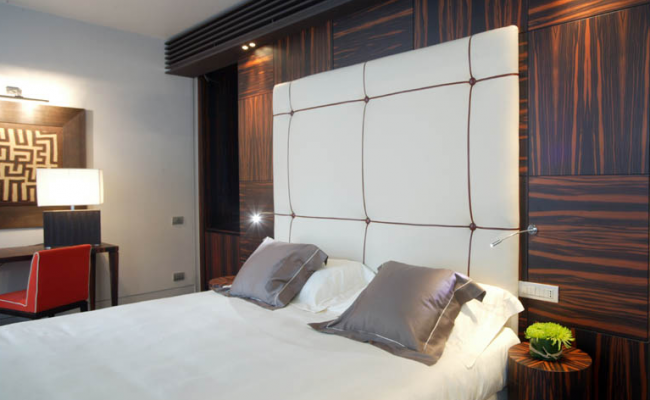 The Gray reflects Milan's true soul: style, elegance and eclecticism. This hub of the city's social whirl is a favorite with fashionistas and jet-setting VIPs, and a must on the Milan's high society calendar.
The Gray, which is right in the heart of the city that never sleeps, has an Art Nouveau facade that conceals an exciting line-up of details designed by vibrant and original stylists. The hall is a glittering gallery in which everyday objects loose none of their functionality, yet are brought into play as amusing interior design features.
Twenty-one rooms, each one original and like no other, and all in the most eclectic of styles. With suspended beds or original bed heads that seem to soar to impossible heights, they feature minimalist chests of drawers and cupboards that are reflected in large mirrors with frames in jungle-inspired themes and warm woods with deep veins that transform a natural element into a refined work of art.
Click here to learn more.
Hotel Bernini Bristol, Rome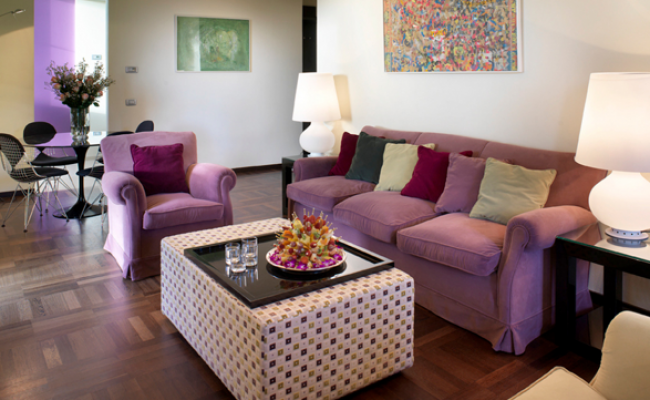 A cornucopia of art and history, just like the streets and alleyways of the Eternal City. Welcome to the Hotel Bernini Bristol.
The Hotel Bernini Bristol, overlooking splendid Piazza Barberini at one end of Via Veneto, the street of the Dolce Vita, is a museum within that most amazing of all museums: the city of Rome. A unique spectacle of ancient fountains and streets, roofs and domes to be admired from the hotel, beyond which the languid Roman sun sinks at dusk creating a magnificent backdrop for the elegant period interiors.
Open a door to the past and to the future. The Hotel Bernini Bristol turns your dream room into a dream come true.
Click here to learn more.
Relais La Costa, Tuscany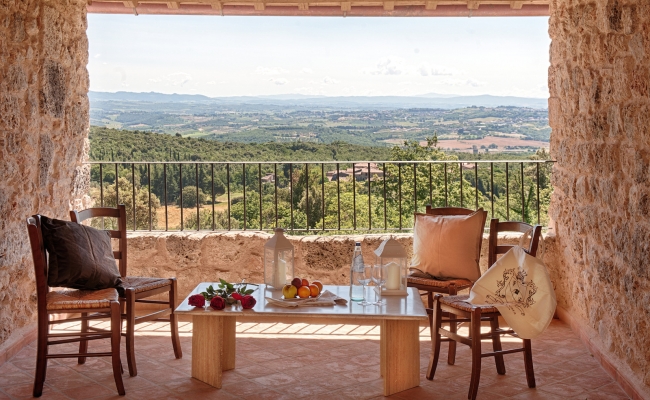 The Relais La Costa-Historic Residence is located in Tuscany, between Siena and Monteriggioni, in the middle of the Montagnola Senese.
Looking for a boutique hotel in Siena? Discover our luxury spa relais in Siena near Chianti. Nestled on a hilltop and immersed in 125 ares of forest, it enjoys wonderful views over Siena, which is a few minutes away by car. The Relais is ideal for discovering the most beautiful parts of Tuscany, thanks to its proximity to Siena, Florence, Monteriggioni, San Gimignano, Volterra, Pienza, Montepulciano, and the Chianti area. A family atmosphere of total relaxation, where guests are pampered and spoiled with a wide range of services for a unique holiday: from the care of the body and soul in our Wellness Center, to the delicacy with which your palate will be stimulated in our Restaurant; from the comfort of the apartments tastefully refurbished with a distinctive style, to the dream experience to be lived in the "Acque Esterne" (External Waters) area that allows a dip in a pool with breathtaking views over Siena.
Click here to learn more.
Testimonials
"We just arrived home as planned and all astir from the stimulation I had been seeking. It was a great trip and we wanted to thank you for making it... -- (Paris client)