«
Blog

/

Wouldn't you rather be in Provence?
Wouldn't you rather be in Provence?
Posted: December, 08 2014
Provence is a region we receive requests for often. It's a favorite destination amongst American travelers and for good reason. Located in southern France, this historical region extends from the left bank of the lower Rhône River on the west to the Italian border on the east, and is bordered by the Mediterranean Sea on the south. Its best known for its breathtakingly beautiful natural scenery that has inspired master artists like Monet and Renoir and because of its southern location, Provence enjoys beautiful weather all year round.
Now, we are able to provide you with more choices in Provence, with three exceptional offerings located in Aix-en-Provence and Saint Remy.
Hotel des Augustins, Aix-en-Provence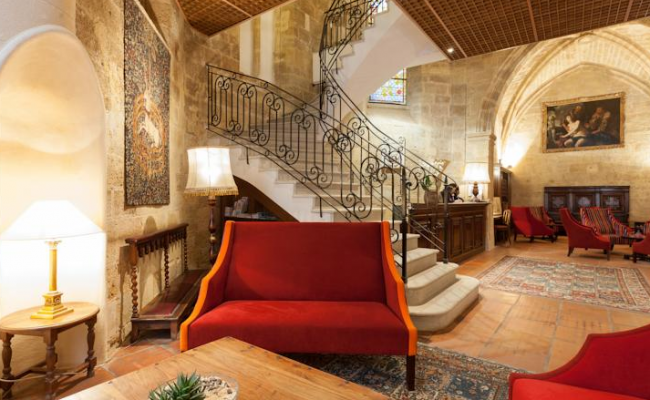 The Hotel des Augustins welcomes you in the ancient Convent of the Augustins Chapel. This outstanding landmark was built in the 15th century and is now a classified historic monument. The Hotel des Augustins combines historical and modern: close to theaters, Granet Gallery, Museum of Tapestry and Natural History Musuem, the hotel is also located near shopping areas, Provencal markets and other attractive places of Aix-en-Provence. Built during the 12th Century, the Convent des Augustins was gradually transformed until the 17th century.
Located in Aix en Provence's historical city center, only a few meters away from the famous Cours Mirabeau and Place de la Rotonde, the hotel is the ideal starting point to walk and discover Aix-en-Provence rich heritage and culture.
Click here to read more.
Dauphine Apartments, Aix-en-Provence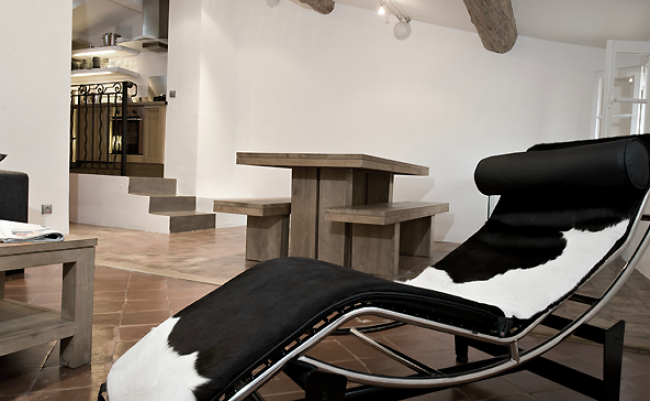 Dauphine Apartments are ideally located between the Cours Mirabeau and the Fontaine des Quatre Dauphins. Each apartment has an area of around 50 square meters and occupies one floor of the house, with a double, east-west exposure. The ground floor is a contemporary art gallery.
These contemporary, artful styled apartments are located in the "Rue du 4 Septembre" (perpendicular to "Cours Mirabeau"), only a few meters from "Fontaine des Quatre Dauphins."
Discover all the treasures the region has to offer as you visit the delights of Provence: Sainte Victoire Mountain, the Luberon and its villages, Les Baux-de-Provence, Cassis, Marseille Les Calanques, la Camargue and the region's many hidden gems.
Click here to read more.
Hotel Sous les Figuiers, St. Remy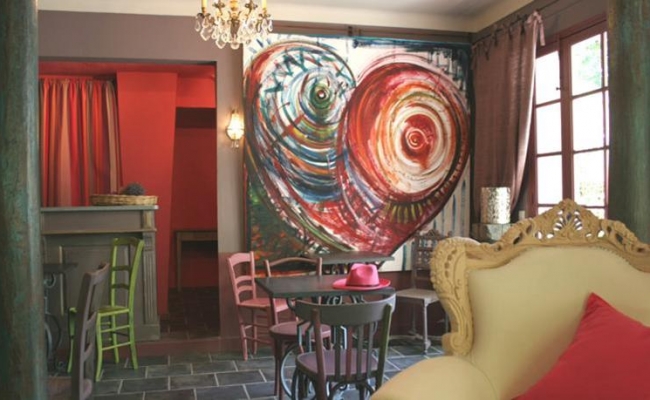 Setting itself apart from standard hotels, the 'Sous les Figuiers' radiates a very personal atmosphere that will make you feel completely at home. Its 14 ground floor bedrooms and its exceptional garden form a unique setting. The hotel features fig trees, flowers and a contemporary baroque decor with an accent on natural simplicity. We have created a unique, authentic artist's workshop in the heart of the hotel, and under the title 'Hotel-Atelier', the works of local artists are on permanent exhibition. At hotel 'Sous les Figuiers', you're at a little corner of paradise where you will enjoy a warm and friendly welcome.
Click here to read more.
To learn more or book one of the above accommodations, contact us at res@smallandeleganthotels.com
Testimonials
"I will definitely contact you when we make a decision. You will be the one we choose to use as we've always had good experiences with your...